feed a family of 4 for (just over) £100 a month
A simple recipe using just sweetcorn, onion and batter to make little fritters. Great to whip up as an anytime snack for hungry after schoolers or hollow legged teenagers as well as a main family meal.
How do I make vegetable fritters
You just need to combine all the ingredients except the frying oil in a bowl and stir well together.
Then add blobs to a hot oiled frying pan and fry until golden, flip over and fry the other side.
If making them for dinner, serve with some peas and oven wedges
What vegetables can be used in fritters
Any firm vegetable can be substituted for the sweetcorn. Most times I would include the onion, but if you don't have any or don't want to use any, they still work just fine.
peas
just onions
grated swede
grated carrot
grated parsnip
tiny cauliflower florets
tiny broccoli florets
broad beans
edamame beans
mixed frozen vegetables
What spices can be used in vegetable fritters
You can also omit the spice, using just a little salt and pepper, or use a different spicing.
a heaped tsp each of ground coriander and ground cumin
a tblsp of a spice paste from a jar, any flavour
use whole coriander and cumin seeds for a different texture
sumach or dried ground green mango give a lovely tang
add a little tamarind paste. Go carefully, this is strong, try a little, then add more if it needs it
a heaped tsp of ground ginger, or fresh grated ginger and a crushed clove of garlic
if you like spicy heat, add a little chilli or lots of ground black pepper
Can I make vegetable fritters gluten free
That's a very easy adaptation for this recipe. You can either use gluten free flour, easily obtainable now in most supermarkets. Or use gram (chickpea) flour, which is naturally gluten free and is delicious used for these
You might also like these mixed vegetable spicy fritters
https://thriftylesley.com/vegetable-fritters/
Or these supercheap fritters using mushy peas
https://thriftylesley.com/kitchen-experiment-pea-crumb-fritters-6p/
Click on the check box to cross off Equipment, Ingredients or Recipe Steps completed.
If you click and buy anything, I may get a small commission on the purchase. It won't cost you anything extra. Some are just things that I like and/or use myself rather than necessarily best value 🙂
If you enjoyed this recipe, would you please consider leaving a review? It would really help
Ingredients
140

g

onion

diced finely

50

ml

vegetable oil

100

g

self raising flour

2

tsps

garam masala

300

g

sweetcorn

water to form a stiff dropping consistency
Instructions
Combine all ingredients except 30 ml of the oil (reserved for frying).

Fry heaped dessertspoons of the mix, in the oil in your non-stick frying pan. Makes approximately 16.

Serve with 225g potato wedges each. (900g potato in total)
Equipment Needed
Nutrition
Nutrition Facts
sweetcorn fritters
Amount per Serving
% Daily Value*
* Percent Daily Values are based on a 2000 calorie diet.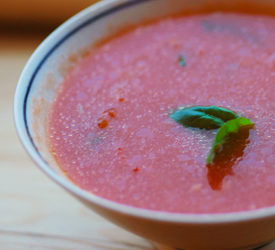 cheap family recipes feed a family of 4 for (just over) £100 a monthVegan Tomato & Basil SoupThis fresh and delicious tomato and basil soup is offered as an alternative option in the Celebration Week Planner, but can be enjoyed at any time, and as it uses tinned...
Take care of your family and your budget
Before putting together our meal planners we surveyed over 600 people to ask when faced with a tighter budget, which things they would struggle to give up.
Want to know more about how to feed yourself fantastically frugal food?