feed a family of 4 for (just over) £100 a month
No Cook ChocolateTruffles
Sticky, fudgy, chocolate truffles – who can resist! They make fabulous gifts at any time of year, shoosh them up by wrapping them in cellophane and tying up with a ribbon. I buy a large roll of cellophane which lasts for ages. And a very long reel of ribbon can be had for not much
How to Make Chocolate Truffles
Heat the cream and pour over the Buttery and chocolate which has been broken into pieces. Stir gently to melt the chocolate and leave to cool a bit.
Add the butter in 2 goes and stir well. 
Set the mixture in the fridge for 2-2 hours, or overnight. 
Put some cocoa in a bowl and dust your hands. Roll the ganache into balls and then roll them into the cocoa.
The truffles will store for a couple of days, if they last that long!
What are No Cook Chocolate Truffles Like?
Sticky and fudgy, a dark chocolate dream! If you are not a fan of dark chocolate, try making these easy chocolate truffles with milk chcolate instead. 
What Changes Can I Make?
You can add fine chopped nuts to your truffles of any type
Fine chopped raisins or dates
Crushed biscuit
Add a little alcohol, just a tablespoon to start, and taste
Or try lemon / orange / lime zest
Roll them in cocoa, dessicated coconut or very finely chopped nuts for a different finish
Although truffles are usually made from dark chocolate, you could make some with whatever chocolate you like, milk or white. Or you could even marble them with a mixture of different chocolates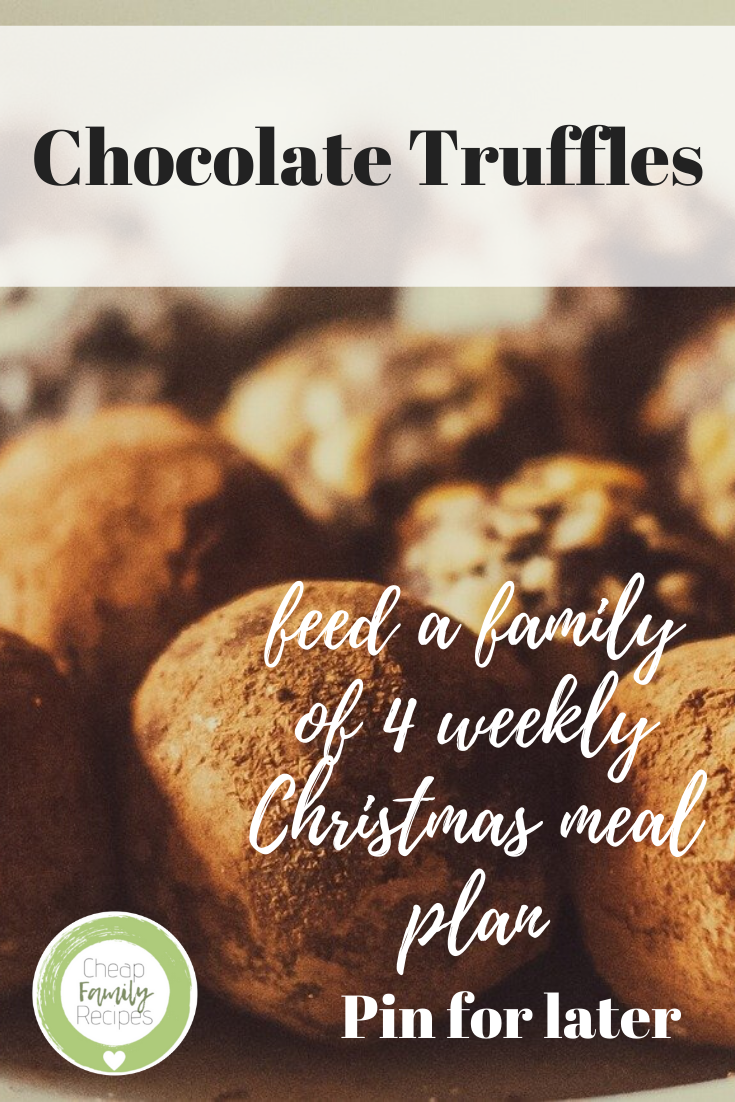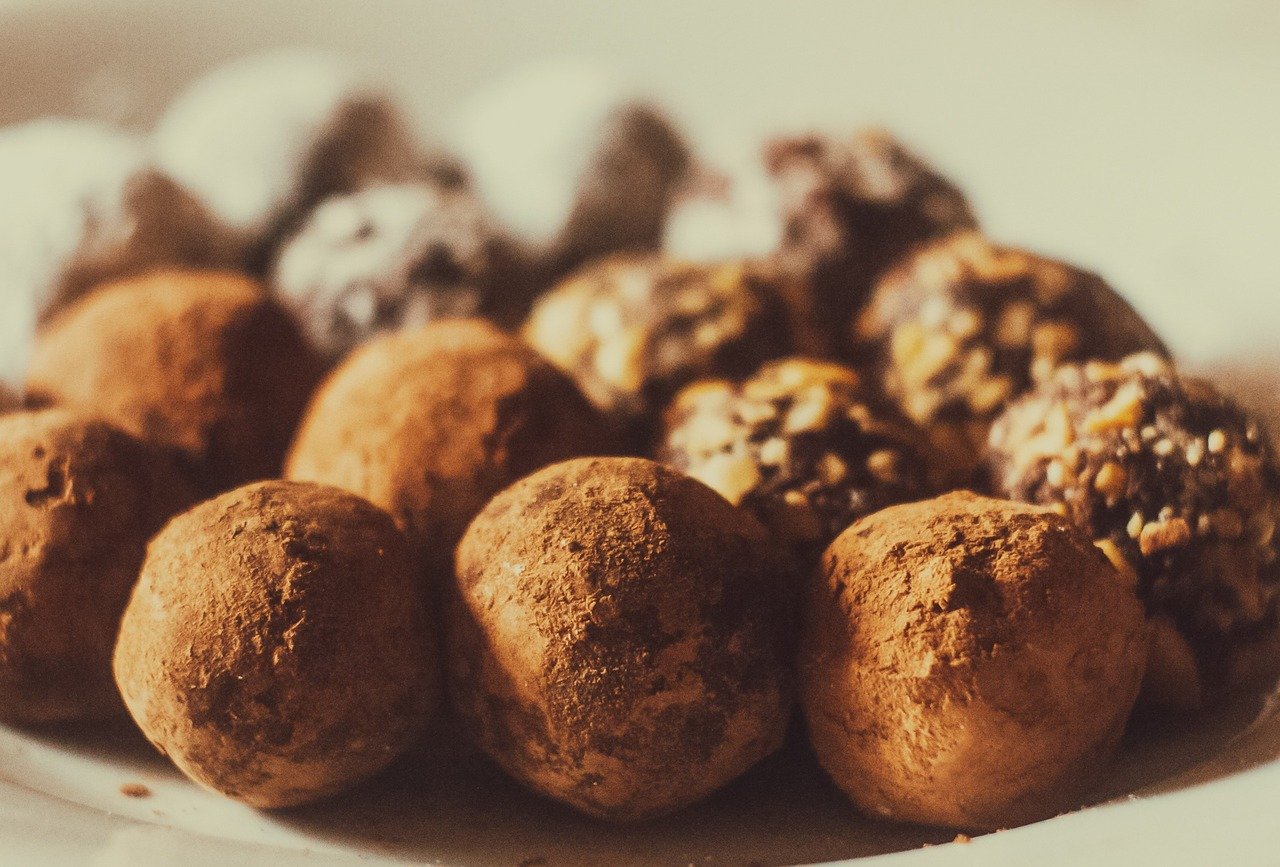 Click on the check box to cross off Equipment, Ingredients or Recipe Steps completed.
If you click and buy anything, I may get a small commission on the purchase. It won't cost you anything extra. Some are just things that I like and/or use myself rather than necessarily best value 🙂
If you enjoyed this recipe, would you please consider leaving a review? It would really help
Ingredients
300

g

dark chocolate

3 bars value chocolate, 90p

250

ml

double cream

own brand, 90p

50

g

butter

Buttery spread, 7p

50

g

cocoa powder

24p
Instructions
Break up the chocolate and place in a large bowl with the Buttery.

Meanwhile, bring the cream to the boil and then pour it over the chocolate.

Stir gently until all the chocolate has melted but try not to create bubbles in the mixture.  

Leave this to cool for 2 minutes and then add the butter in two stages. Once the butter has melted the ganache should be smooth and glossy with no oil slicks.

Set the mixture in the fridge for a minimum of 3 hours or overnight.

Remove the mixture from the fridge and leave for approximately 15 minutes to come to room temperature.

The truffles can be stored for approximately two days.

You can try wrapping them individually in squares of cheap tin foil and then popping them into small kilner jars, gift bags or inexpensive home made boxes. You can find out how to make impressive gift boxes at Rubber Stamping
Nutrition
Nutrition Facts
No Cook Chocolate Truffles
Amount per Serving
% Daily Value*
* Percent Daily Values are based on a 2000 calorie diet.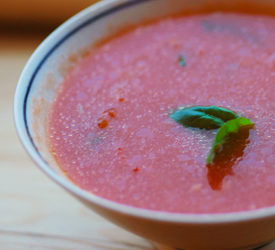 cheap family recipes feed a family of 4 for (just over) £100 a monthVegan Tomato & Basil SoupThis fresh and delicious tomato and basil soup is offered as an alternative option in the Celebration Week Planner, but can be enjoyed at any time, and as it uses tinned...
Take care of your family and your budget
Before putting together our meal planners we surveyed over 600 people to ask when faced with a tighter budget, which things they would struggle to give up.
Want to know more about how to feed yourself fantastically frugal food?