feed a family of 4 for (just over) £100 a month
A winter squash risotto (butternut squash) with peas too. Add other veg as well if you like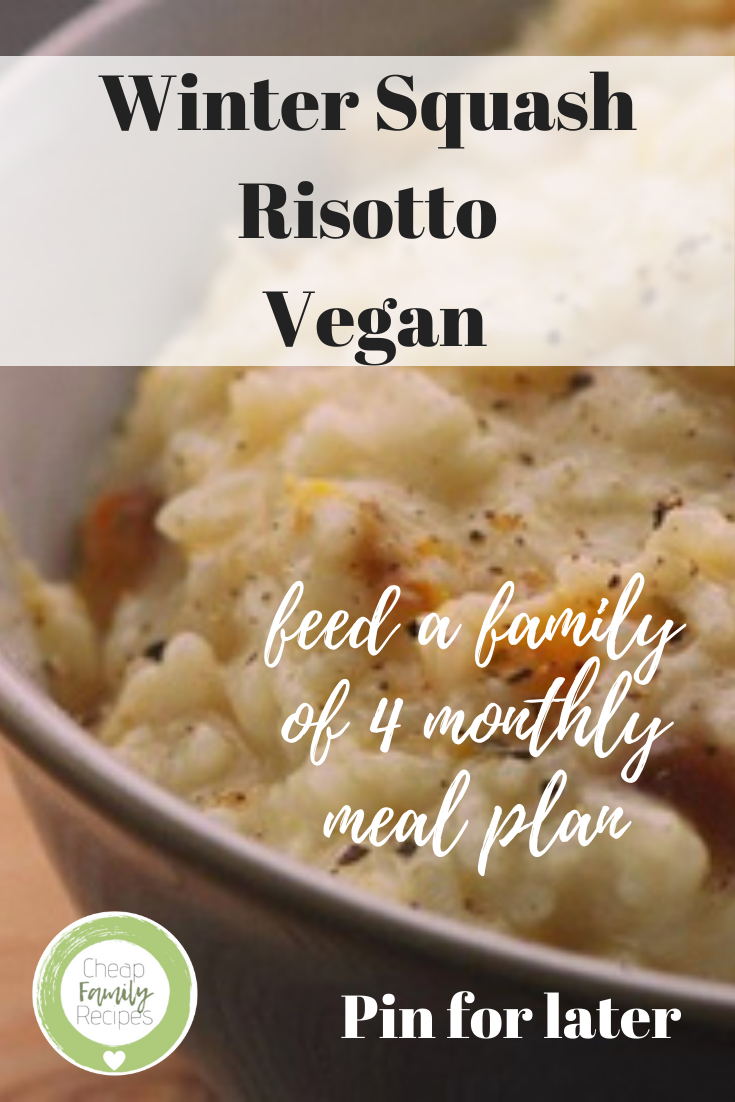 Click on the check box to cross off Equipment, Ingredients or Recipe Steps completed.
If you click and buy anything, I may get a small commission on the purchase. It won't cost you anything extra. Some are just things that I like and/or use myself rather than necessarily best value 🙂
If you enjoyed this recipe, would you please consider leaving a review? It would really help
Ingredients
500

g

butternut squash

500

g

rice

80

ml

oil

20

g

creamed coconut

80

g

peas

frozen

20

g

yeast extract

1.5 litres stock made with 4 teaspoons (20g) yeast extract/marmite

salt, pepper, garlic
Instructions
Cut the butternut squash into small cubes. Toss with a little oil, salt and pepper and roast them for approx 25 mins at gas mark 5

Use 40 ml oil to start the risotto off, warm it in a pan, add the rice, stir it around until all the rice grains are coated

Have the stock hot in a separate saucepan, and boil the kettle

Add the stock a ladleful at a time, stirring until most of the liquid has been absorbed

When you have used up all the stock, use hot water from the kettle. You may need another litre

When the rice has absorbed all the liquid and is sloppy and cooked, stir in the coconut, squash and peas. Add salt to taste, and plenty of freshly ground black pepper.
Equipment Needed
Nutrition
Nutrition Facts
winter squash risotto
Amount per Serving
% Daily Value*
* Percent Daily Values are based on a 2000 calorie diet.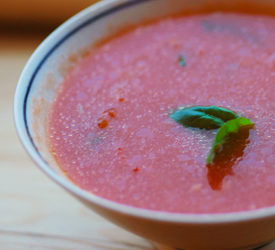 cheap family recipes feed a family of 4 for (just over) £100 a monthVegan Tomato & Basil SoupThis fresh and delicious tomato and basil soup is offered as an alternative option in the Celebration Week Planner, but can be enjoyed at any time, and as it uses tinned...
Take care of your family and your budget
Before putting together our meal planners we surveyed over 600 people to ask when faced with a tighter budget, which things they would struggle to give up.
Want to know more about how to feed yourself fantastically frugal food?