feed a family of 4 for (just over) £100 a month
Waffles and Cinnamon Syrup
These delicious little waffles are wonderful with a bit of spiced cinnamon syrup drizzled over.
How do I make waffles and cinnamon syrup?
First make your syrup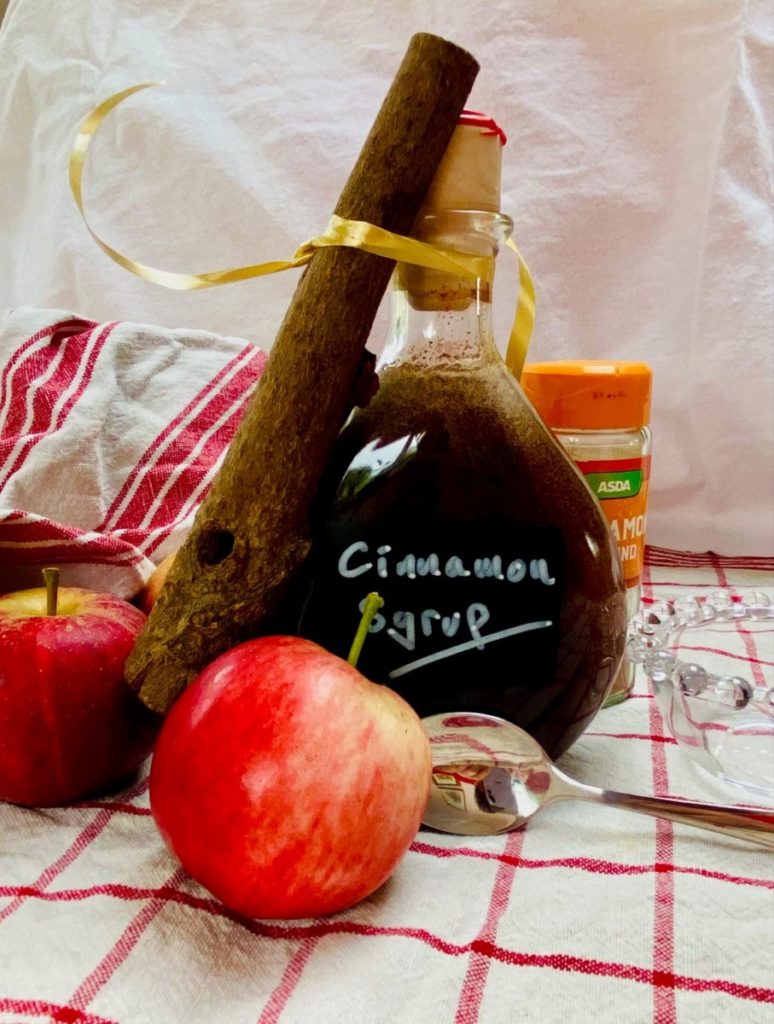 Boil the water, add the sugar and cinnamon or mixed spice and stir until the sugar is completely dissolved. Add a couple of tablespoons of lemon juice, it adds acidity and cuts through the sweetness.
Allow to cool and store in a clean jam jar. Use up to a third of the syrup each time you make the waffles if you are following the Christmas Week meal plan.
This is an occasional treat as it has so much sugar in it, not an everyday item!
Now make your waffles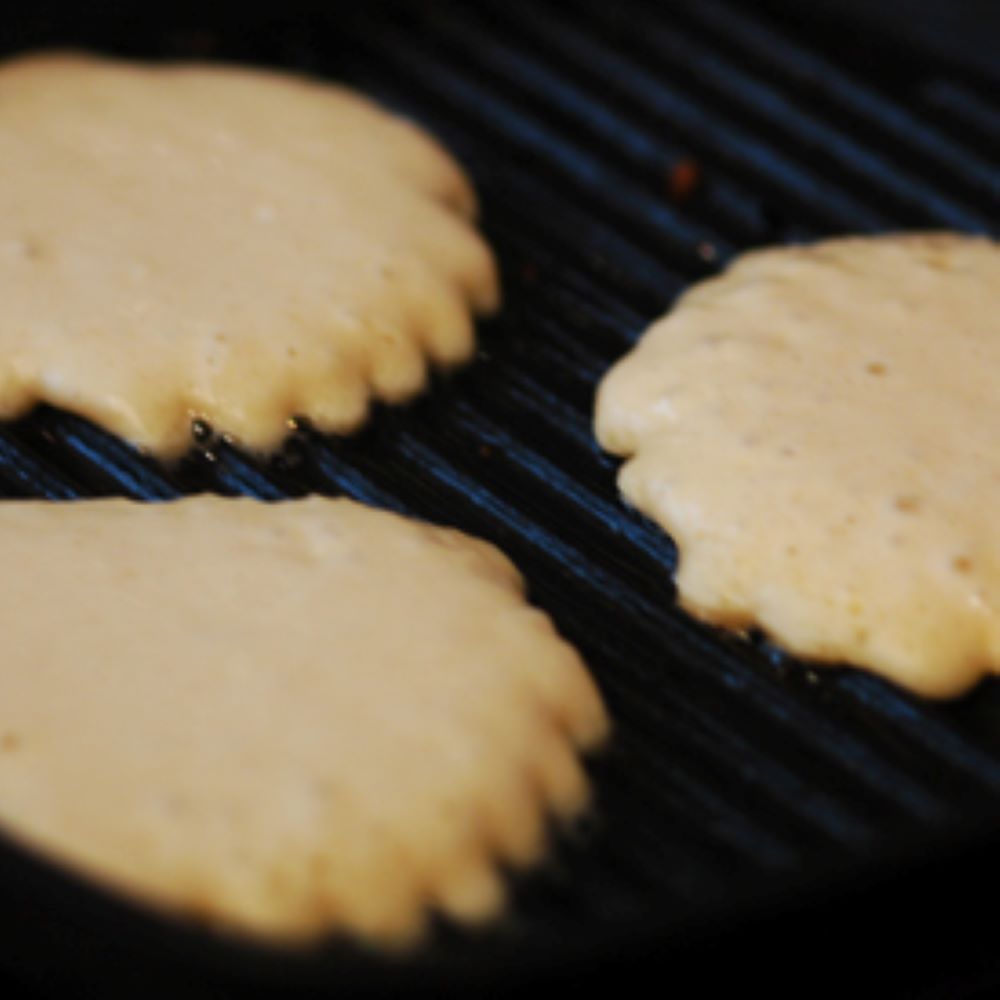 Mix the dry ingredients together. Separately mix the wet ingredients together and stir both together.
Grease a waffle iron or thick based frying pan and using a small amount of mixture at a time fry gently, flipping over once the top has set.
Keep warm in the oven until all the mixture is used and serve immediately with the syrup in a small jug to drizzle over and a wedge of lemon.
What changes can I make?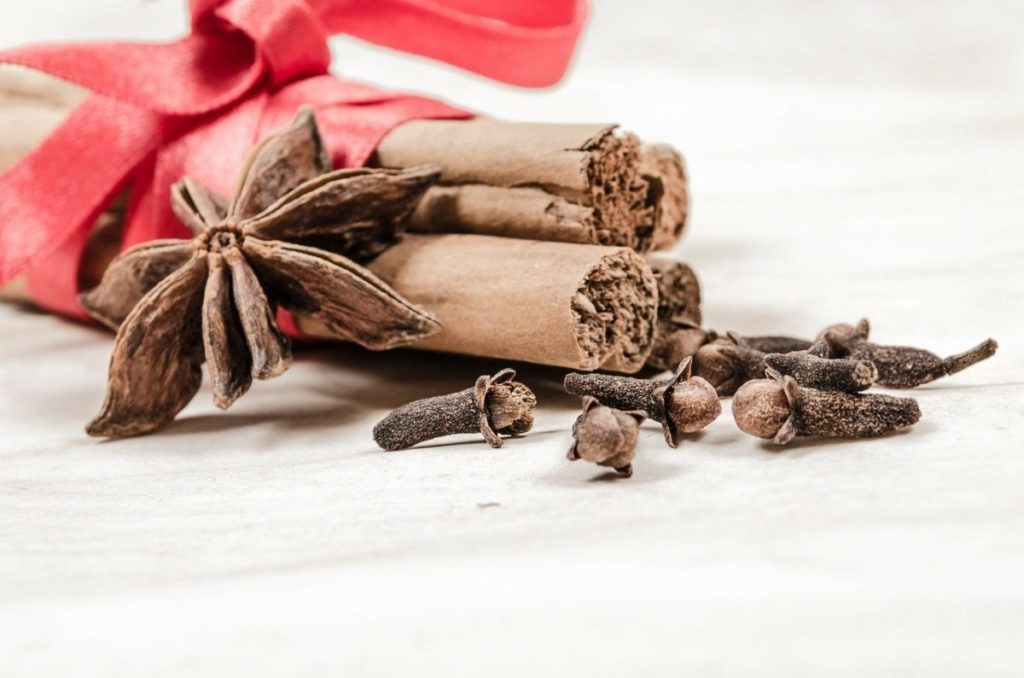 What other spices do you have in the house? Several can be used here. The most obvious substitution is swap the cinnamon for mixed spice, still very seasonal. I would love to try 5 spice in this, or garam masala, or even simmer some star anise in the water before adding sugar.
The cinnamon syrup can be used on crepes
a teaspoon drizzled over fresh fruit salad
over ice cream with chopped nuts
add a little to the top of your porridge
drizzle a little over cinnamon rolls to replace the icing
use as the sweetening agent in granola, or in baking
sweeten whipped cream
on top of thick Greek yogurt
Spicy syrup would be lovely on these breakfast pancakes too
Or used instead of maple syrup in this delicious granola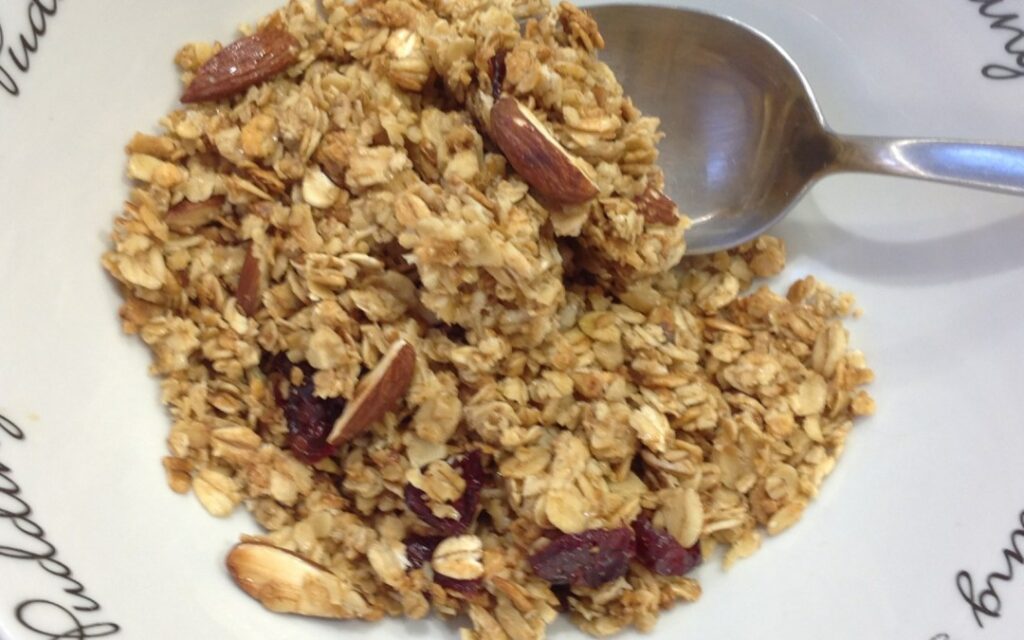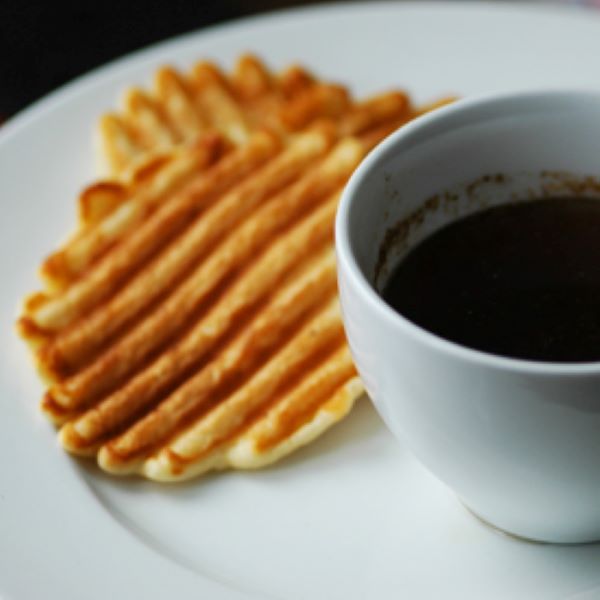 Click on the check box to cross off Equipment, Ingredients or Recipe Steps completed.
If you click and buy anything, I may get a small commission on the purchase. It won't cost you anything extra. Some are just things that I like and/or use myself rather than necessarily best value 🙂
If you enjoyed this recipe, would you please consider leaving a review? It would really help
Ingredients
cinnamon syrup
255

g

sugar

160

ml

water

4

tsp

cinnamon

or mixed spice

2

tbsp

lemon juice

optional
waffles
90

g

flour

self raising

35

g

sugar

pinch

salt

1

egg

33

ml

evaporated milk

66

ml

water

mix with the evaporated milk
Instructions
cinnamon syrup
Add the sugar and the cinnamon or mixed spice, then stir constantly for 5 minutes. By this time the sugar will be fully dissolved.

Click to start a 5 minute timer

Add lemon juice if you have any, it cuts through the sweetness a bit

Remove the syrup from heat, cool completely and bottle in a sterilised bottle or jar. This will make 300ml - use 100ml per breakfast.
waffles
Mix all the dry ingredients in one bowl.

Beat the egg with the milk in another bowl.

Pour the wet ingredients into dry and mix well.

Grease your waffle iron/griddle pan or frying pan, and put on a medium-high heat.

Use a tablespoon of mixture per waffle/pancake, or ¼ cup if making them in crumpet rings.

If making them in the crumpet rings, you will need to push them out once there are bubbles on top and cook for 30-45 second on the other side. makes 2/3 waffles each, serves 4.

Keep warm in the oven until you have cooked them all and serve immediately with the sauce in a jug and perhaps a wedge of lemon.
Nutrition
Nutrition Facts
waffles and cinnamon syrup
Amount per Serving
% Daily Value*
* Percent Daily Values are based on a 2000 calorie diet.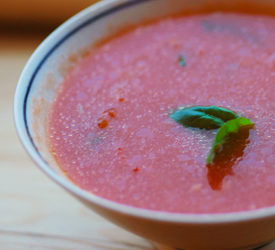 cheap family recipes feed a family of 4 for (just over) £100 a monthVegan Tomato & Basil SoupThis fresh and delicious tomato and basil soup is offered as an alternative option in the Celebration Week Planner, but can be enjoyed at any time, and as it uses tinned...
Take care of your family and your budget
Before putting together our meal planners we surveyed over 600 people to ask when faced with a tighter budget, which things they would struggle to give up.
Want to know more about how to feed yourself fantastically frugal food?